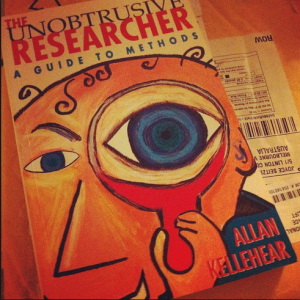 Week of October 7, 2013
Curated Content Friday Tech Savvy Roundup
As some of you know, I wrote a blog post about curated content yesterday. Because it's still on my mind — partially because of the mind-numbing number of content curation tools — free and paid — available to bloggers and content marketers like you and me, I'm writing a little more about the topic.
In case it isn't obvious, the Friday Tech Savvy Roundup is an example of curated content. I choose things mainly based on quality of quirkiness — and I love themes.
Have a great weekend!
Technology Answers to Questions You May Not Have Known You Had
Old timers may find the answers to these questions something of a no-brainer, but, for beginners, this post will provide some valuable answers to questions about technology. My only complaint is that some of it seems old-fashioned — especially when it comes to privacy. I don't think there's much hope consumers can protect themselves from marketers and hackers — so my advice is don't do anything online you wouldn't want a stadium full of people seeing you do.
http://www.lifehacker.com.au/2013/10/10-common-tech-questions-and-their-high-tech-explanations/
13th Century Sundial Found In Ukraine
Check this article out for a beautiful example of (very) old school tech savvy.
http://www.dailymail.co.uk/sciencetech/article-2454533/Ukrainian-Bronze-Age-stone-revealed-oldest-sundial–mark-location-sacrificial-grave.html
The Digital Disconnect
I've heard of — and written about — the digital divide, but maybe I like this term even better. This article specifically refers to people who do not like or understand technology, but still have important roles in marketing. I would think that, today, top level marketing jobs would require a certain je ne sais tech savvy. But maybe I would be wrong. What do you think?
P.S. Very long URL, no?
http://www.business2community.com/digital-marketing/digital-cmo-new-role-new-rules-using-technology-eliminate-digital-disconnect-increase-productivity-0639350?utm_source=rss&utm_medium=rss&utm_campaign=digital-cmo-new-role-new-rules-using-technology-eliminate-digital-disconnect-increase-productivity
Instagrin
Instagrin is a new-to-me way to curate images without — and please correct me if I'm wrong — having to worry about copyright. I will be using this website to find images for blog posts and Facebook Pages. Vive l'API!
App of The Week — Flipboard
Flipboard app controversy. I use Flipboard — it is a content aggregator. I'm not super impressed with it because I don't like to fight with the design to get the information I want. I am included this here because the controversy has interesting implications for bloggers.
Okay, friends! See ya next week for another Tech Savvy Roundup!
Do you need digital marketing services? Please connect with us for a complimentary digital strategy session! Just click the button below to get started.