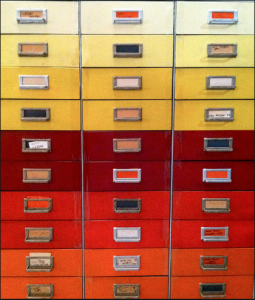 Curated content is something you hear about from online marketers and content strategists, but you may not know what it means.
Content curation is an emerging and growing field because, as Mitchell Kapor said so aptly, "Getting information off the internet is like taking a drink from a fire hydrant" and people need help sorting through and organizing it.
There are literally hundreds of of websites and apps you could explore. As I've said before, my go-to is to set up Google Alerts on topics I want to keep track of, such as my brand name and the phrase "tech savvy" to find quality content for my Friday Tech Savvy Roundup.
What Is Curated Content?
Curated content has been pre-selected, usually for a specific audience, to deliver high quality. Content curators love to do research and find all of the gems that, because of the sheer volume of information on the web, are hidden.
Once you tap into high quality streams of content, your life will get simpler and simpler.
Great Content
Here are two examples of awesome content curation:
Check them out for state-of-the-art web content.
7 Tools to Get You Started
I've test driven (read: curated) the following 7 tools so that you can begin to find and organize content that you love.
The Good News
You can begin, with these tools, to curate your own content. Before you know it, you will be a resource, at first for fellow bright and beautiful beginners and then for the internet community as a whole.
The key is to get started and stay consistent.
Your Turn
What do you think? How valuable is curated content?
Do you need digital marketing services? Please connect with us for a complimentary digital strategy session! Just click the button below to get started.