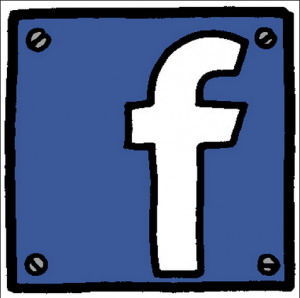 Facebook is kind of a given, don't you think?
I mean, you may not have a Twitter account, and Google+ may be a mystery to you, Pinterest may not interest you, YouTube channel, YouTube shmannel — though you probably watch YouTube videos close to everyday. Instagram? You could take it or leave it.
Chances are, though, that you, like over two thirds of all Internet users, have a Facebook profile and, of course, so do most of your (offline) friends.
Facebook for business (and pleasure!) is something that you as a small business owner cannot afford to ignore.
This post will explore:
Differences between Pages and Profiles
Facebook for business and marketing
Insight into Facebook Insights plus
Provide you with pro tips to get you started right
Let's get going with Facebook for business and pleasure. Because, really, what's business without pleasure?
Profiles and Pages: What's The Difference?
Your Profile is personal to you — this is where you connect friends and share photos of your new baby (which, apparently, 26% of new moms do within 4 hours of their baby's birth!).
Although it's not necessarily a business vehicle, your can help you promote your business page.
Here's how:
Ask friends to like your new Page
Occasionally, with no "sell," share information your brand, product or service — for instance, a deal that truly is special
Do a little research by polling your friends
Promote your blog posts if friends have shown an interest
Remember: don't over do it!
Your business Page is where you will really promote your business.
Your goals should be to:
Increase Social Reach.
Social reach is the potential number of fans and followers you have on all of your social networks. If you have 1,000 Facebook fans that means you have a social reach 1,000 on Facebook alone (of course, you probably have a presence on Twitter, YouTube and other social networks as well.)
You need social reach in order to share information about your brand, products and services. The more people in your target market who are aware of you and what you are offering, the more opportunities you have to convert leads into sales.
Increase Fan Engagement.
Fan engagement is the act of getting your fans to do something, be it comment, download, share, retweet, join or sign up. It is not getting someone to buy something. It is part of the process of creating loyalty.
If it's not getting someone to buy, why is it important? Because making sales through social media is a relatively slow process in which you create trust and respect for your brand, product and services. Engaged fans can become brand ambassadors. They can also spread word of your product or service through word of mouth.
Identify and Engage Influencers.
An influencer is someone who, well, has an influence. That means that when they say something, people listen or engage. There are two types of influencers. Internal influencers are people who already use your brand. External influencers are people who may not use your product, but who are widely respected on the web.
Internal and external influencers have the ability to spread the good news about your products and services far and wide. Not only that, but people trust them. Part of your Facebook goal should not only be to engage influencers, but to become one yourself.
Increase Lead Generation.
Lead generation is identifying groups of people who might like to buy your product or service.
Well, most of your are in business to make money–at least a little. You need customers or, if you are a nonprofit, you need members, volunteers or participants! That said, social media marketing is a very soft sell, so don't try to push your product.
Remember: Social media is not a hard sell. Lead generation takes time and is based on offering value with expecting anything in return. In social media you have to earn people's attention.
Facebook for Business
Using Facebook for business is a commitment. It takes time to generate a quality fan base.
Start where all marketers start: know who your audience is (LINK) and then create content that speaks directly to them.
Creating great content is just the beginning. You need to get people in front of it.
You can do this by holding regular contests or hosting giveaways and then promoting your offer across your social media channels.
Once you have a fan base, you will want to engage them. Again, contests can work wonders, as can polls, "customer of the week," and other compelling content.
Most people go to Facebook for entertainment, so, when you create your editorial calendar, think in terms of offering truly entertaining content.
If you have reached out to influencers, they can also help you promote your content, for example through your bio if you guest post on their blogs.
Engaged fans are your leads. Once you have people's attention, you can start to sell or ask for referrals. Remember this: people prefer personalized attention — mass mailings won't work here.
You've established a relationship and some trust. Continue to be very giving and to sell softly.
But how will you know if what you are doing is working?
Analytics: Insight into Facebook Insights
I've said it before and I guess I'll just keep saying it: It's not marketing if you are not measuring.
Facebook Insights is Facebook's high powered analytics tool. Anyone with a Facebook Page with over 30 fans can take advantage of it.
You can learn a ton about your fans if you use Insights. Insights tells you whether your fans are women or men, how many people are liking your Page, how people respond to individual posts and much, much more.
Don't be afraid to get started. Even if all those numbers look confusing at first, once you have 30 fans you can start checking out Facebook Insights and little by little it will all start to make sense.
Pro Tips
Here are some tips that will help you make the most of Facebook:
To increase social reach, add a "like me" link to your email signature
To increase engagement, create irresistible content your fans will love. Polls are a great start, but you can also post status updates about your clients and their businesses
Depending on your brand, product and services, use content to stir emotions, educate, inspire, instruct or amaze
Don't settle for good enough. Go for great because you have a lot of competition on the web!
To identify and engage influencers, check out Klout. You can research influencers by topic to find out who they are. For instance, if you lingerie, you might search Klout for lingerie, intimate apparel, or fashion.
Once you've identified influencers, research them online and reach out to those you find most compelling
To generate leads, don't be afraid to ask for referrals. Look at your fan base and get brave
Send a message and say you'd like to have a conversation. Offer a time. Get a phone number. Make a quick call outlining what you do, and then make a direct request for a referral and a phone number
For best results, ask your fan to reach out on your behalf, letting the referral know you will be calling
Now that you have the basic idea, plus tips, it's time to get going. Have fun with Facebook!
Your Turn
Many of you have been using Facebook since 2007 or even before. Facebook changes all the time, it's true, so tell us: What are your pro tips for using Facebook for business and marketing?
Citations
Awareness, Inc. Five Killer Strategies to Dominate Social Media's Big 3: Facebook, Twitter, and YouTube. June, 2012.
Do you need digital marketing services? Please connect with us for a complimentary digital strategy session! Just click the button below to get started.