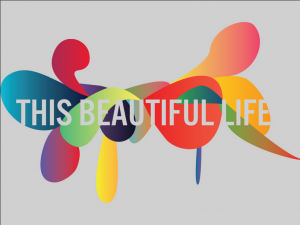 Week of September 2, 2013
Beautiful Late Summer Friday Tech Savvy Roundup
I'll admit, friends, that things aren't perfect here in San Francisco. It's a degree or two too hot for that. But we are very close to the kind of weather that seeps into my soul and makes me glad to live in this beautiful city by the bay. What I'm saying, people, is that we have blue skies, a light breeze, fresh air and the livin' is easy.
Full disclosure: That last part about the livin' being easy was a lie. It's still expensive as all heck to be here. But with weather this good and a vibe this great, who cares? (At least until the fog rolls in.) Here are some links to get your beautiful late summer started right:
Bloggers and CEOs Unplug — Or At Least Try To
Digital media is addictive, no doubt. But is it a healthy addiction? This article is supposed to be about unplugging, but no one featured truly does — not even for 24 hours. Do you?
http://www.babble.com/tech/secrets-to-unplugging-7-tech-power-users-share-digital-wellness-strategies/secrets-to-unplugging/
This Is Why I Don't Worry About Privacy
I have none! And I'm not just talking about the kids barging in while I'm meditating. I'm talking about having to remember — and provide — childhood zip codes to Fedex or any other company using "data brokers" who store more information about you than you ever cared existed. I mean, let's face it, you a) are not guaranteed to remember your childhood zip code and b) would feel angry if, for that reason, you couldn't receive a package. Wouldn't you?
http://www.forbes.com/sites/adamtanner/2013/09/04/now-some-companies-even-demand-to-know-your-childhood-zip-code/
Top Tech Savvy Airlines
Although some of this is only relevant if you need to stay plugged in while flying from New York to Abu Dhabi (and back? I assume you're coming back no matter how fabulous Abu Dhabi is), it's good to know which airlines are angling for your greater connectivity. So take a look!
http://www.huffingtonpost.com/flycom/top-10-tech-savvy-airline_b_3843278.html
I Hope This Is The Worst Thing That Ever Happens To You
That sounds meaner than it really is. Read the post to find out why!
http://brainerddispatch.com/lifestyle/tech/2013-08-30/unexpected-purchase
App of The Week — Actually a Website
Art.sy. Speaking of beauty, I thought I'd offer up some. Check out this site, which aims to house the largest online collection of contemporary art — ever. It offers a lot of beauty, friends.
Okay, friends! See ya next week for another Tech Savvy Roundup!
Do you need digital marketing services? Please connect with us for a complimentary digital strategy session! Just click the button below to get started.