LinkedIn is the place recruiters look to see if someone would be a good hire. They want to see what skills and experience you have. When they first glance at your profile, it needs to pop. You need to make an impression and stand out in every way possible. In this blog, we will cover the top tips to make your profile stand out from the competition. But, before we dive into it, check out this blog to see how to set up your profile.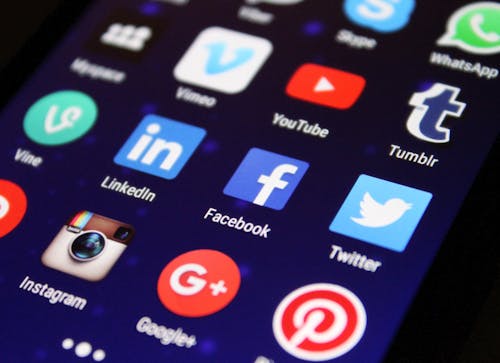 LinkedIn Profile Tips
Below, we have one tip for each section of your LinkedIn profile.
Professional Profile Picture
When someone is looking to hire you they want to know if you are experienced and professional. An easy way to show you are mature and skillful is by having a professional-looking headshot.
Of course, not everyone can afford a photoshoot or has the time, so you can take your own headshot at home. All you need is a camera, tripod, or friend, and, a clear wall for the background. When taking your photo make sure you are dressed well, have good lighting, and a clean backdrop so that you are the focus.
Friendly Yet Professional About Section
Your about section is a key part of your profile. It is an opportunity to share more about what you do and who you are. You want to use industry keywords in your about section. For example, if you work in digital marketing you want to use keywords such as content marketing or advertising.
The tricky part is making sure your profile isn't robotic, you need to seem human. If all your about section says is "I am a digital marketer and I specialize in content marketing and advertising" people will leave your profile. Why? It's lacking depth. Instead, include in your about section how long you have been in the industry, what you do, what interests you about your industry, and something personal like what you do outside of work.
Lastly, your about section needs to be well written. That does not need using overly fancy words, it means making it understandable grammatically correct. Any mistakes will make you appear less qualified.
Short and Informative Experience Descriptions
Including all your past jobs in your experience section is very important because it shows your qualifications. It is important to also include your education and volunteer work. For each experience you include, make sure it is understood what you did. If you volunteered at an animal shelter, add a few words saying I gave the animals their medicine or whatever it is that you did.
Take Skills Tests
The skills quizzes verify that you know how to use a platform. If you take a few, it will show recruiters that you have the skills and have experience. You need to be in the 70th percentile to pass.
Up to Date Contact Information
Having an out of date email or phone number could cost you a job! Make sure you keep your contact info up to date so people can reach you. And, make sure you actually check the email you put for your contact.
Takeaways
These days social media is where connections happen, including work connections. LinkedIn is a powerful tool that can connect you with many people to further your career. To make the most out of it, make sure you optimize your profile with the LinkedIn tips above.
Want to learn more about social media and optimize all your platforms? Reach out to us for a 30-minute strategy session, we'll check you out on LinkedIn before hand. Click the button below to get started!