Caroline Fea/Alison Wong, Co-founders, Cup of Tea Birth Doulas
Caroline and Alison came to me with a vision and an exciting opportunity. They wanted to expand doula offerings in San Francisco's East Bay — something they have done successfully. I created their website, which I proudly say is the single most search engine optimized doula site in the world. Send me the URL to a doula site with better SEO if you think I'm wrong 🙂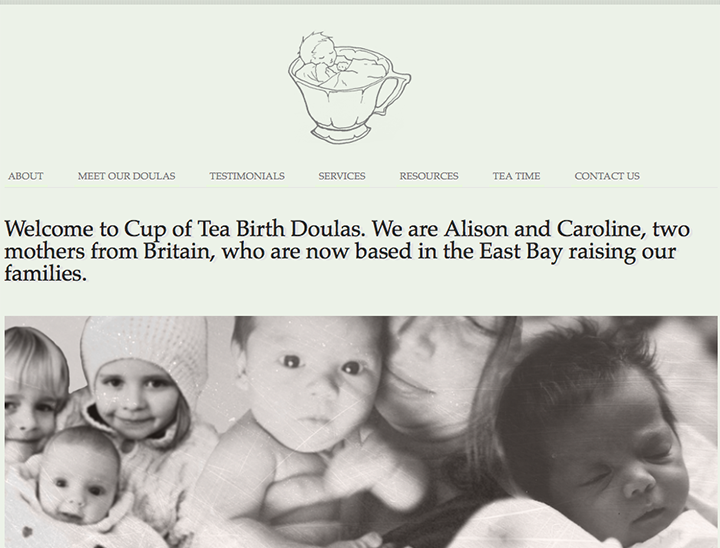 Anna provides outstanding work. We hired her to help us with our website and she went above and beyond. She was fantastic at keeping us on task, she had a big-picture plan for our business that we would never have considered. She was fun to work with and made the process fun. Anna has an amazing depth of knowledge in all field of website design and business strategy. She was excellent value and was always on top of all her own project goals as well as ours. We trusted Anna implicitly to always put our needs first and she came up with some wonderful ideas that inspired us. Anna also helped us find the right designer for our logo – which we love. I cannot recommend Anna highly enough – any organization would be lucky to have her onboard.
Caroline Fea, Co-founder, Cup of Tea Birth Doulas
Schedule Your Complimentary One-Hour Strategy Session with Anna Colibri
Learn how a custom digital strategy can save you time, streamline marketing and boost profits so you can be your best and nothing less.
Click Here to Schedule
Latest posts by annacolibri (see all)