Angeli Fitch, Fitch Criminal Defense P.C.
Angeli Fitch of Fitch Criminal Defense, P.C., came to me with the goal of understanding online marketing and creating a digital strategy that would support her work as an attorney and her work on behalf of wrongly incarcerated criminals through her nonprofit, Three Strikes Justice Center. Angeli now has increased understanding and a focused direction for her online marketing efforts.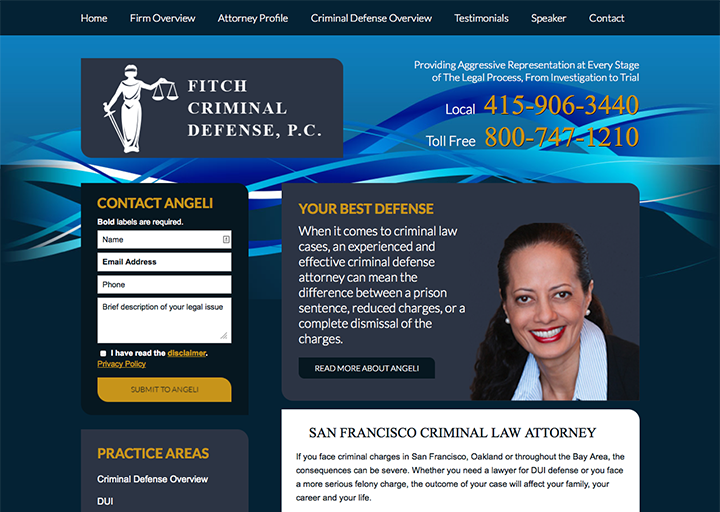 Schedule Your Complimentary One-Hour Strategy Session with Anna Colibri
Learn how a custom digital strategy can save you time, streamline marketing and boost profits so you can be your best and nothing less.
Click Here to Schedule
Anna Colibri owns the eponymous Anna Colibri, a mompreneurial marketing solutions company providing teaching, writing & digital strategy for small businesses and solopreneurs. When she's not working she's momming, meditating or iPhonographing the streets of San Francisco.
Latest posts by Anna Colibri (see all)