Virginia Smith-Russack, Mompreneur, SF Notary Now
I developed a website for Virginia and coached her to create a digital strategy for local SEO since her business  was targeted towards local realtors, attorneys and financial service professionals. She has since left the notary space and now provides in home child care.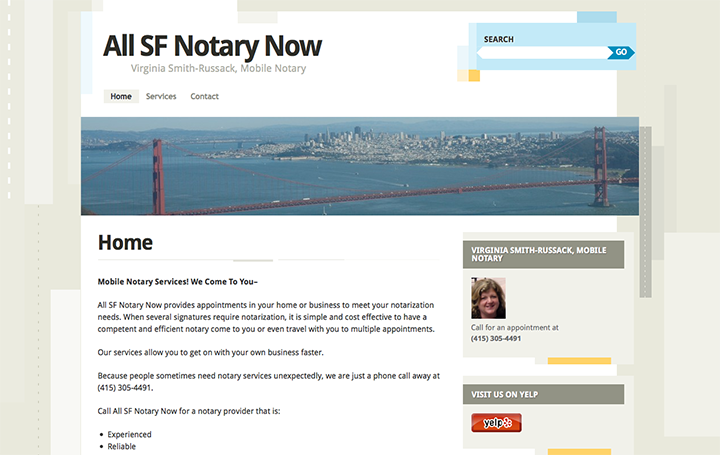 Anna kept my project moving even when I was slowing down. She made decisions easy for me. She really listened to my business parameters and made them work in the website. She was also very quick with results. I would not hesitate to recommend Anna Colibri
Virginia Smith-Russack, Mompreneur, SF Notary Now
Schedule Your Complimentary One-Hour Strategy Session with Anna Colibri
Learn how a custom digital strategy can save you time, streamline marketing and boost profits so you can be your best and nothing less.
Click Here to Schedule
Anna Colibri owns the eponymous Anna Colibri, a mompreneurial marketing solutions company providing teaching, writing & digital strategy for small businesses and solopreneurs. When she's not working she's momming, meditating or iPhonographing the streets of San Francisco.
Latest posts by Anna Colibri (see all)