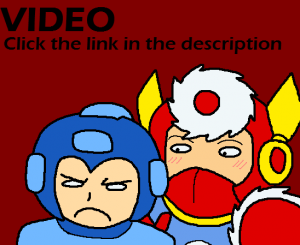 YouTube Video SEO is the process of optimizing your YouTube channel to build your brand and drive traffic to your website by making your videos findable and attractive to viewers.
As many of you know, YouTube is second largest search engine in the world after — yes, that's right: Google!
Not so long ago, YouTube rolled out a new program called One Channel. One Channel allows you to brand your YouTube channel across devices and, of course, through Google+.
Why You Care
The reason you care about YouTube video SEO is because video is a powerful and increasingly popular way to share your message. I still sometimes hear that video is the "wave of the future."
I don't think so.
Video is actually the wave of the now — and by the time you get it all figured out, it will be part of yesterday's low tide.
I have already explained how to shoot and promote a simple video that can get you noticed on YouTube.
What I haven't done is give you some ins and outs of YouTube video SEO — especially in light of the One Channel update.
Let's get going on the marketing platform that will give you a big bang for your marketing buck.
YouTube Video SEO
Here are some of the things you can do to get started optimizing your YouTube videos:
Keywords. Choose your keywords carefully so that they form the basis of your YouTube brand and messaging.
Branding. Create artwork for your YouTube channel that uses your logo and highlights your brand.
Video titles. When possible, use your keywords in your video titles.
Description. Again, use your keywords in your description. Make sure the first part of the description has a link to your website because YouTube automatically cuts off descriptions to save space.
Tags. Tags help viewers find your videos. Use a combination of keywords that you determine your audience will use to search for your content.
Thumbnails. As you may have heard, a picture is worth a 1,000 words. Use attractive thumbnails to get viewers interested in watching your videos.
Annotations. Guess what? You can add text to your videos. Use annotations as calls to action to your audience to do things like subscribe to your channel or view the next video in your series.
In addition to actually optimizing your YouTube video content, you will be most successful if you follow basic blogger guidelines.
These include creating:
High quality content (I know, it goes without saying and I'm saying it anyway) and
Consistent content (that is, same day of the week, every week — for the rest of your online marketing career)
You will grow your audience — and your skills — through consistent, persistent effort.
Tracking & Measuring
Like Google, YouTube changes its analytics frequently. As of right now, here are the key metrics you need to consider:
Views. Consider how many views you are receiving, but also which days of the week and what times they are being watched.
Watch-time. Figure out which videos are being watched most — or all — of the way through. Use these videos to direct viewers to the rest of your videos. And strive to create videos compelling enough to get people to watch from beginning to end.
Traffic source. This metric gives you hints about how your audience is getting to specific videos because it tells you which videos and annotations referred to which other videos.
YouTube offers robust analytics, but the three metrics, above, will be more than enough to get you started.
Conclusion
Developing solid YouTube video SEO to drive traffic to your website and enhance your brand is not something you should wait to do.
In fact, because it is a little harder to accomplish than text-based blogging, a video program will put you ahead of your competition.
Your Turn
If you have a YouTube video component of your marketing program, give us some tips on how to make this easier — and let us know if you think the results are worth it.
Do you need digital marketing services? Please connect with us for a complimentary digital strategy session! Just click the button below to get started.